Why Gardening?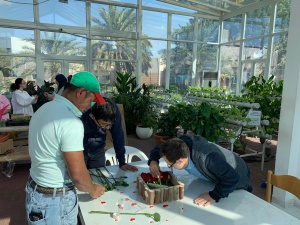 The Gardening workshop provides various opportunities for young people of determination aged 18 years and above. It is well known that gardening reduces stress and provides a calm environment which is ideal for some of our young people who have sensory needs.
The main aim for our young people, is to provide the opportunity to gain employability skills within the area of gardening.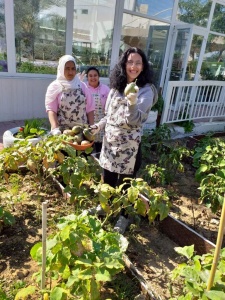 The curriculum includes, planting seeds, watering, maintenance of plants and produce and how to harvest the end product, along with functional and daily life skills.
The Gardening workshop is an activity based program, the key components supports the development of:
1- Caring for other living things.
2- Learning ecological principles.
3- Experiencing the joy of nature.
4- Combines basic Science, Math and language skill
5- Using equipment such as the Hydroponic system
6- Packaging and selling produce
7- Gross and fine motor skills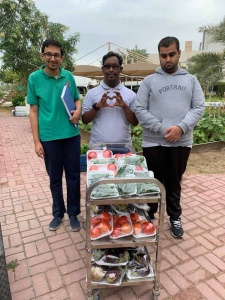 Our facilities are equipped with all the tools used within agriculture and general gardening. Whenever possible we grow organic fruits, vegetables and herbs that respond well in high temperatures.
The workshop provides each trainee with the necessary skills to work as independently as possible, and takes into consideration each individual trainees differences. All trainees have an Individual Training Plan which sets targets and goals accordingly.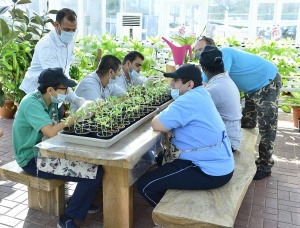 Roles and tasks are distributed according to trainees' capabilities and
progress is monitored throughout the terms.