Work shop for girls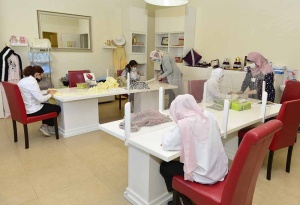 Vocational rehabilitation workshops for female students are workshops established in order to provide professional and training services for female students from the age of 18 years , this is in order to enable them to find a suitable job or profession for in the future, it is a process where the professional training teams for different subjects have put their efforts together to help students achieve the maximum possible compatibility in life by evaluating their capabilities and helping them to develop and improve these capabilities and benefit from them to the maximum level.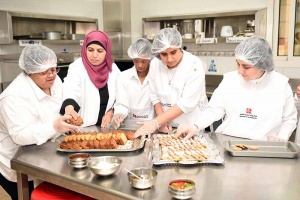 Vocational rehabilitation workshops includes skills and activities that promote self-reliance in all aspects, such as social and self-care , and the ability to accomplish technical skills in all workshop activities, whether cooking, sewing, accessories or decoupage.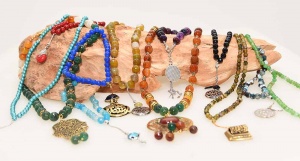 In the vocational rehabilitation workshops for female students we are keen to train them on hand sewing skills by learning stitches and using the sewing machine, as well as producing blankets, bags and many other products, and the cooking workshop enhances the students' ability to rely on themselves in preparing simple meals without anyone's help, and the students also learn about hygiene and safety skills and use of kitchen utensils.
One of the workshops that stimulates students' creativity is the accessories and decoupage workshop, where they are trained to make a lot of accessories, starting with getting to know the tools for this activity until making many pieces such as rosaries, necklaces and bracelets.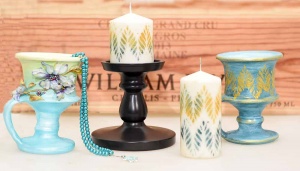 The decoupage workshop develops hand skills, starting with sanding, preparing surfaces for coloring, and applying decoupage paper using special tools to create beautiful work pieces..
The Vocational Rehabilitation Department for female students also concerned for developing the religious skills through training students on prayer and memorization of the Holy Qur'an, in order to develop the student's awareness of the religious education and social life.